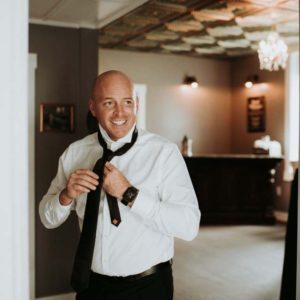 Hello Future Guest,
First off, I'd like to say thank you for considering Talkeetna Inn as your choice of accommodation during your visit to lovely Talkeetna. We look forward to giving you a warm welcome and are here to help make your Talkeetna trip as comfortable and enjoyable as possible. As someone who's primary passion is traveling the World searching for its' truest, most-special places, I hope you fall in love with Talkeetna as much as I have.
Having visited over 100 countries and counting, staying in hotels, hostels, hammocks, and tents, I am confident that I know what guests want, and expect, from their hotel. The Talkeetna Inn promises to be the premier destination in downtown Talkeetna for comfort, cleanliness, and value. We also have the most robust set of amenities in the area, including recently renovated PRIVATE bathrooms (yes, a rarity here), new TV's with DISH TV (In the family rooms ONLY), the fastest internet available, and refrigerators and coffee kettles in every room. On-site fish storage is also available for you anglers.
I have taken great care in my hiring process to ensure that our hospitality is second to none. Talkeetna is filled with many wonderful and friendly people, but I've been fortunate enough to have hired some of the best! Our staff in Talkeetna are eager to ensure that your stay with us is delightful, memorable, and relaxing.
The Tavern offers a glimpse of Talkeetna history-past, a truly original Alaskan dive bar housed in our famed twin A-Frame buildings, an iconic property in Talkeetna. Popular with locals and tourists alike, you're guaranteed to meet interesting people from all over the World while enjoying our free pool table. Whether you're staying at the Talkeetna Inn or not, we look forward to serving you your libation of choice, or introducing you to our Alaskan favorites! 
After all… What is life but one big adventure?
Cheers,
William St.Pierre Jr. 
A popular stop on the Alaska Railroad, and the final stop before climbing Denali, Talkeetna has attracted a flow of visitors from all over the World for decades, creating a fun-loving, artistic, and open-minded community. Not planning on climbing North America's largest peak, no worries, there's plenty to do in beautiful Talkeetna!